From the Dining Table
is a song by
Harry Styles
which appears as the tenth track from his debut album
Harry Styles
. An exclusive limited 7" vinyl of Harry's single
Sign of the Times
is available for purchase on Styles's online store, with "From the Dining Table" appearing as the Side B of the vinyl.
[1]
Critical Reception
Edit
Variety writer Eve Barlow stated: "Sonically, however, "From The Dining Table" works as a coda, bringing us back to that warm acoustic confessional style that almost veers into Laura Marling territory. "Fell back to sleep I got drunk by noon / I haven't felt this cool… Even my phone misses your call by the way…" You're put in the mental state of a global superstar who still gets painfully dejected by the object of his desire. By the time Styles nears the album's end and blurts out the line, "Maybe one day you'll call me and tell me you're sorry, too" you're rooting for him to receive some kind of karmic vindication." [2]
Commercial Performance
Edit
The song peaked at #91 on the Irish singles chart.
Woke up alone in this hotel room
Played with myself, where were you?
Fell back to sleep, I got drunk by noon
I've never felt less cool

We haven't spoke since you went away
Comfortable silence is so overrated
Why won't you ever be the first one to break?
Even my phone misses your call, by the way

I saw your friend that you know from work
He said you feel just fine
I see you gave him my old t-shirt
More of what was once mine

I see your grin, it's all over his face
Comfortable silence is so overrated
Why won't you ever say what you want to say?
Even my phone misses your call, by the way

Maybe one day you'll call me and tell me that you're sorry too
Maybe one day you'll call me and tell me that you're sorry too
Maybe one day you'll call me and tell me that you're sorry too
But you, you never do

Woke up the girl who looked just like you
I almost said your name

We haven't spoke since you went away
Comfortable silence is so overrated
Why won't you ever say what you want to say?
Even my phone misses your call
We haven't spoke since you went away
Comfortable silence is so overrated
Why won't you ever say what you want to say?
Even my phone misses your call, by the way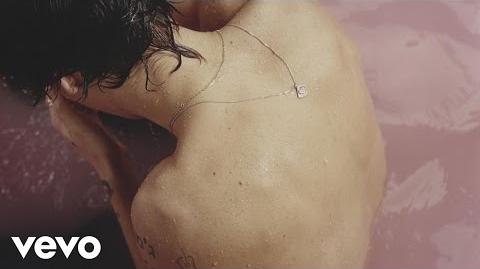 References
Edit